4 Common Roofing Questions Answered
---
1. Will Metal Roofing Rust?
While metal does rust, with the right protective coating a roof can fight against the formation of rust. Zinc is often used as a protective coating on metal roofing – the process of adding zinc is called galvanization.
With proper maintenance, a galvanized metal roof can last you a number of years – possibly up to 50 years.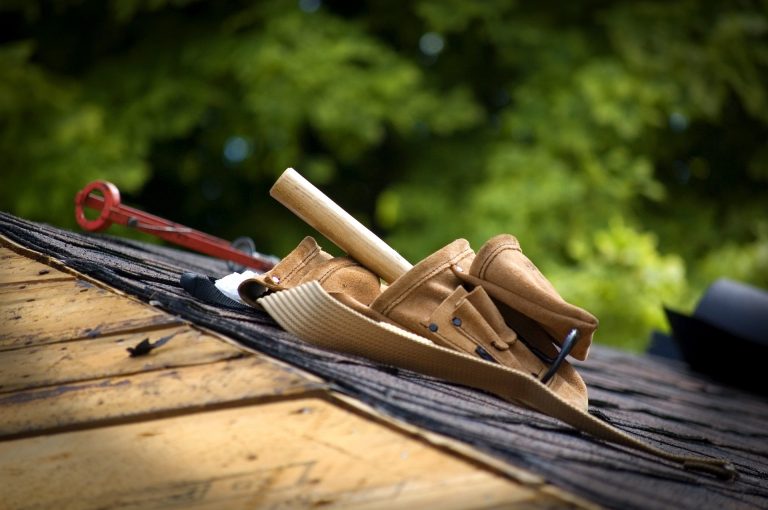 2. Are Asphalt Roofing Shingles Recyclable?
This is a question more and more people are asking, and yes, asphalt roofing shingles are recyclable. This can save valuable resources from being sent to a landfill – instead, they can be used to create asphalt for road pavement or other uses!
Asphalt shingles are economically viable to recycle, which has reduced the amount headed to the landfill over the past few years.
3. What Roofing Material Is The Most Energy Efficient?
An energy efficient roof is very desirable these days. There are a number of energy efficient choices. The top energy efficient roofing materials are metal and tiles, sometimes made of slate, clay or concrete.
Also be sure to check the ENERGY STAR® rating of your roofing choice – that will give you a great idea of how energy efficient a certain product is. Just be sure to also think of what region and climate you live in.
4. When Should Asphalt Roofing Shingles Be Replaced?
Asphalt shingles generally need to be replaced every 15-30 years. This can vary a lot though, so you don't want to guess. Instead, watch for signs of wear and tear, like asphalt granules in your drainage pipes, or a bit of extra light in your attic. If you begin to see wear and tear, it might be time for an inspection by your local, trusted roofing company. They'll be able to give you a better idea of how long you have left before replacement is needed.