Commercial Roofing in St. Cloud, MN
---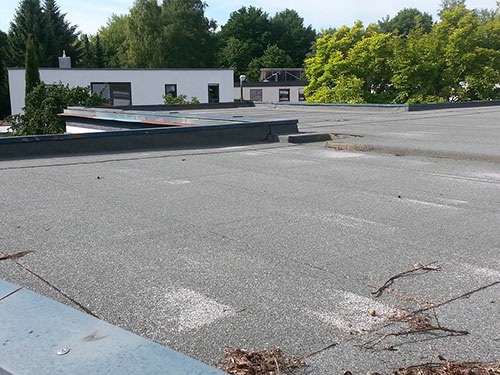 Commercial roofing in St. Cloud, MN is a business necessity. At Royal Roofing, we've had the Roof Preventative Maintenancepleasure of working on roofs across a number of different industries including:
educational facilities;
sports facilities;
warehouses;
restaurants;
small businesses; and,
corporate headquarters.
Because of our experience and knowledge, you can hire Royal Roofing Inc. with complete confidence for any commercial roofing situation. We treat your roof with the respect and time it deserves; with us, there is no one-size-fits-all roof system. We do our best to work within your budget and can implement a maintenance schedule to keep your roof at its best.
Take a look at some of the key services we offer for commercial roofing in St. Cloud, MN and us a call anytime you need us!
Commercial Roofing
Roof Maintenance
Catching roof problems early can save you a lot of money in the long run. Having a professional who can safely inspect and scale your roof is invaluable.
We have a maintenance program you can sign up for which allows us to identify, advise and correct any issues before they cost you tons in repairs or replacement of your roof. Get in touch today to get on our schedule.
We also provide waterproofing services or can spray a protective polyurethane foam on your commercial roof to help it last longer through the cold winters and hot summers.
Roof Repairs
Ice dams. Storms. Hail. Overhanging branches. Squirrels. Termites. Any of these can cause damage at a scale which requires an emergency repair to your commercial roof to prevent loss of product, sales or working time.
Our team in charge of commercial roofing in St. Cloud, MN is always at the ready to address your issues, and make sure the problems don't become worse than they need to be. Our goal is to make the repair as soon as possible, to prevent further damage while not compromising the integrity of the repair.
We've helped businesses across central Minnesota and the Twin Cities.
Roof Replacement
Extensive damage or old age can cause your commercial roof to fail, leading to the need for a full replacement. We're experienced in replacing many different types of roofs – asphalt shingles to TPO, EPDM to built-up roofs, metal roofs to PVC – we can handle it all.
Your roof is one of the most important things keeping your business running and eventually needs to be replaced even with the best maintenance schedule. Trust Royal Roofing to do it best, at the best price. We're your professional, highly qualified contractor handling commercial roofing in St. Cloud, MN. Get in touch today!