Commercial Snow Removal Service
---
Anyone living in the state of Minnesota knows the trouble that comes with heavy snowfall. When heavy snow hits, no one suffers more than businesses and commercial companies. That's why Royal Roofing is here to help you with all your commercial snow removal needs during the cold winter months. Our team is prepared to handle all your snow removal needs with heavy duty, commercial snowplowing. The best part is, you'll never have to worry about getting snowed in again. No more salting, no more shoveling, Royal Roofing will take care of every aspect of your snow problem while you attend to the important actions that maintain your business.
Our Experience in Commercial Snowplowing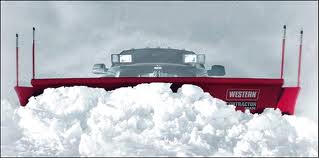 Royal Roofing has been serving the good people of St. Paul, St. Cloud, Minneapolis and all associated areas with a solid background of customer satisfaction. Our team is highly dedicated to providing each client with unequaled levels of commitment and service. We understand how to work with the cold, frustrating and usually overwhelming blankets of Minnesota snow.
The snow in Minnesota takes a specialized knowledge in to remove through commercial snowplowing. Our team is highly trained, skilled, and has the experience needed to get the job done right the first each time. We're even used to working in emergency situations when the snow needs to be removed fast. Even then, the cold white snow has no chance at stopping us, we'll work diligently to give you back your parking lot, road, and other grounds covered in unwanted snow.
Why Royal Roofing for Commercial Snowplowing?
Our team also understands what it means to work in a professional environment and around employees of other companies. We take great care when it comes to the safety and security of other people. Our dedication to professionalism, excellence and hard work helps us stand aside from the competition and keep a winning attitude at all times.
When your company is suffering from severe snowfall and is blocked up. Royal Roofing is here to use the most efficient snowplowing techniques to give you back your yard.
No job is too large or too small, we're ready to help any and all with all their snow problems. Our team will come to your aid quickly, assess the situation and take the best steps to free up your space quickly so you can return to normal business. If the job is a snowplow to simply maintain drive and walk ways, our team will clear out as needed while staying clear of employees and customers alike.
You probably know how fast snowfall can accumulate and in the event of a blizzard, it can happen so fast it can make your head spin. When the time comes, and you're in need, don't hesitate. Contact us at Royal Roofing and let us take care of all your commercial snowplowing needs.
To secure our services, please fill out the form to the right. It's a simple form that is for a special offer, a free snow removal estimate for you.
Thanks for your time, and have a great day.
Sincerely,
The Team at Royal Roofing